Unlock the secrets hidden within your data. Get data-rich insight to respond quickly to changing conditions and trends in your market and to be innovative in the way you operate—without programming skills. 
Aspiring and established business leaders need to make quick strategic, tactical, and operational decisions, some of which are very complex. Making such decisions requires large amounts of relevant data and knowledge so, business leaders need to (1) understand what is in the data, (2) communicate their needs to those in Data/IT, and most importantly, (3) get a return on the data analytics investment.
Data Analytics by Kentara® provides a managerial perspective on data analytics and business intelligence for decision-making. It includes courses on:
Using Data Analytics to obtain sound business intelligence,
Descriptive Analytics for understanding what is happening in the organization and the underlying trends and causes of such occurrences,
Predictive Analytics to determine what is likely to happen in the future with statistical data techniques,
Prescriptive Analytics for making data-rich decisions to achieve the best performance possible, and
Using Data Analytics for creating value in your organization.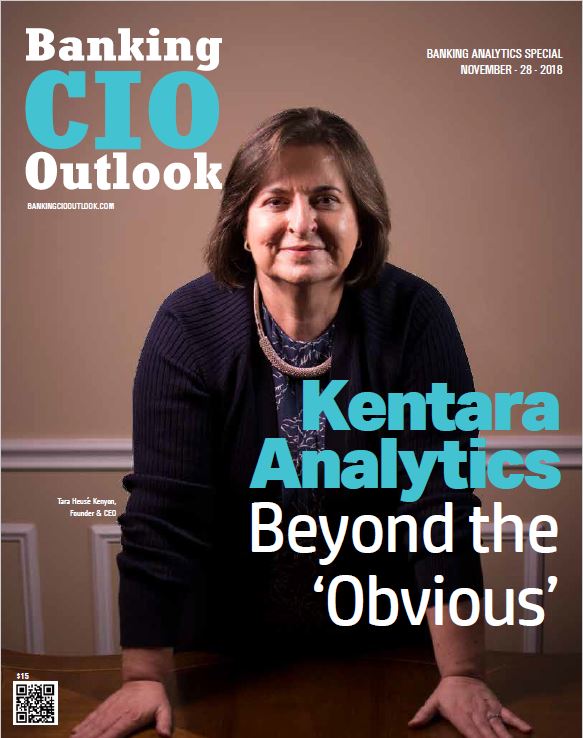 I am a behavioral economist, author, and thought leader with expertise in quantitative risk analytics, credit risk modeling, stress testing, and strategic and capital planning. I am passionate about helping executives in the financial services, insurance, and health care industries use their data to make better business decisions.
I am the CEO of Kentara® Analytics, which is a member of the company that bears my name, The Tara Kenyon Group. 
I earned a PhD from the International School of Management in Paris in 2020. My doctoral thesis is on the cultural dimensions of risk and uncertainty management and the quantitative aspects of risk and decision-making across the cultures of over 100 countries.
Prior to founding my companies, I was a Global Risk Analytics Practice Leader for IBM, based in North America. A former Chief Risk Officer, my financial services industry experience spans over 25 years.
Over the past decade, I have sought to share my quantitative risk and decision analytics expertise with the smaller organisations and countries that have big analytics needs.
~ Dr. Tara Kenyon
Frequently Asked Questions
How long do I have access to all the courses in the 5-course package?
You have 8 months from enrollment date to complete all the courses in this package. After 8 months, you will no longer have access.
How often are these courses updated?
We work on the content all the time. You may even see an update to content while you have access to the 5-course package. We do this to keep content fresh.
Can I get a refund if I'm unhappy with my purchase?
If you are unsatisfied with your bundle, reach out to us via email to see if your purchase is eligible for a refund.